Choose a dress, any dress from my shop and take 20% off. WOW!! Here's another deal: See a shirt you would like as dress length. Today through Sunday evening (the 20th....also G2's birthday!!), you can get it dress length for shirt price. DOUBLE WOW!!!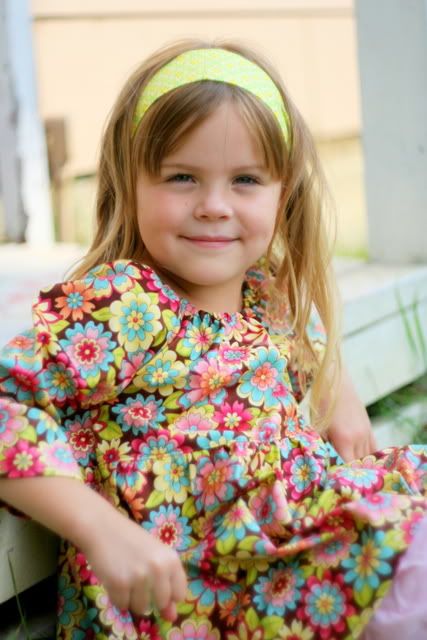 Got a new shirt listed today. I love this one! The fabric is so bright and fun and fall! I told G3 she could have it, since G1 and G2 already got new shirts made by mom. But order fast on this one, the fabric supply is limited!!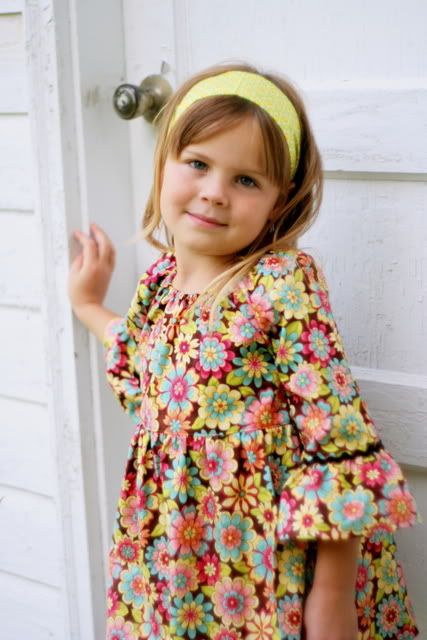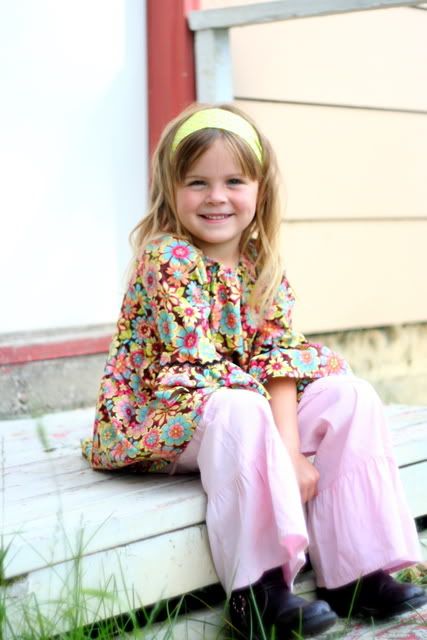 It goes great with my pink/brown corduroy ruffles.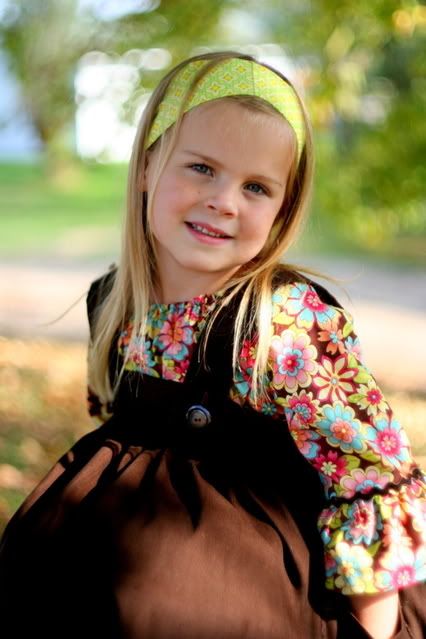 Also looks great under my corduroy jumper!
TTFN